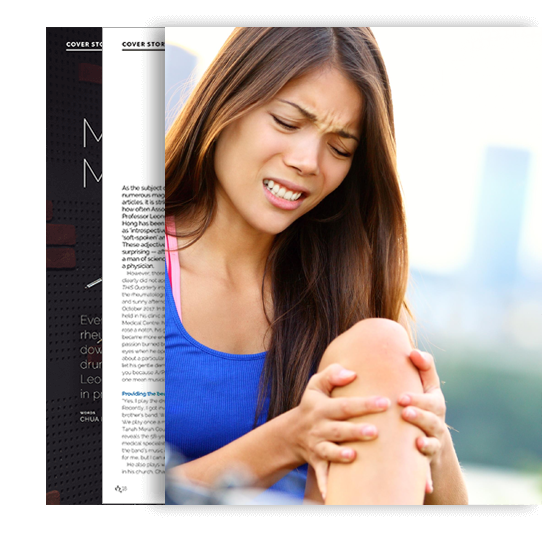 Move
With The
Times
Jan
2016
Joint Pain whether from age to illness - need not put an end to an active life. Identifying the cause of the pain is the first step towards treating and managing it successfully.
Joint pain doesn't have to be an inevitable part of ageing. In fact, there is a range of treatment options available to alleviate or lessen aches and stiffness in the joints. The first step is to understand the source of the pain in order to treat not only the pain but the underlying problem causing it.

There are many reasons for joint pain. They range from acute problems that worsen over time to chronic problems that require more sustained management and care. In fact, the term 'arthritis' does not refer to a specific disease, but simply describes inflammation of the joints. There are actually more than 100 different forms of arthritis and their causes vary. This is why it is important to have a condition correctly diagnosed before it can be effectively treated.