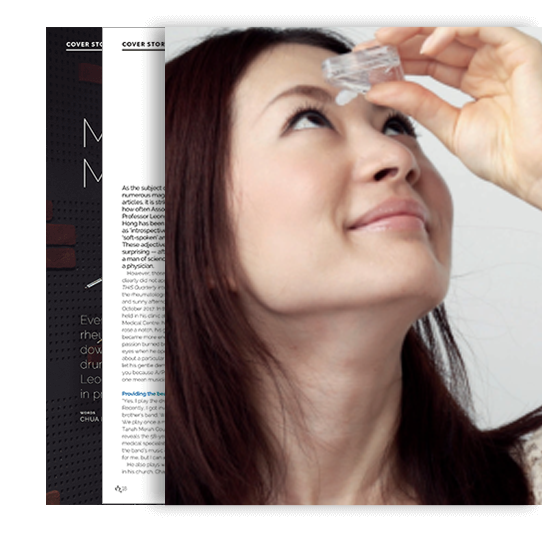 Dry-Eyed
and Dry-Mouthed
April
2015
These are the symptoms of a disease called Sjogren's Syndrome. There is no cure, but its symptoms can be managed.

Sometimes the body's immune system turns on itself. Instead of fighting off invaders, something causes the system to stop recognising the body's tissues as its own, and it attacks the body's own cells.

Depending on what is being attacked, the result is a spectrum of diseases called chronic autoimmune diseases, which include rheumatoid arthritis, scleroderma and lupus. For as yet unknown reasons, women are more likely to be affected by autoimmune diseases than men.
Sjogren's Syndrome is one of these diseases. It occurs when the body's white cells attack the exocrine glands, specifically, the body's tear and salivary glands. The glands stop working properly, and the patient begins to experience dry eyes (keratoconjunctivitis) and dry mouth (xerostomia), persistent joint pain, rashes, cough and breathlessness.

Sjogren's Syndrome can either occur on its own (primary Sjogren's Syndrome) or coexist with another autoimmune disease (secondary Sjogren's Syndrome) such as rheumatoid arthritis, scleroderma or lupus.